Let that sink in for a moment. It almost sounds exhausting right? That's where Audiohammock swoops in to help. This festival is loaded for bear and we're hear to share a few of our favorites from local and afar! Scope them all out and get all the details you need.
Cults
Genre: Indie pop, indie rock
From: New York
Performing at: El Korah Shrine Wednesday @ 11:15 p.m.

For fans of: Yeah Yeah Yeahs, Alvvays
Featured on: AudioHammock Podcast #87
An excellent get for the festival, Cults have three stellar albums in their discography starting with Cults in 2011, Static, from 2013, and last year's Offering. Joined by additional members for live performances, the main iteration of Cults is Madeline Follin and Brian Oblivion and their music ranges from rock and pop gems like "I Took Your Picture" and despondant yet haunting rhetorical jaunts like "Bad Things". This will be one of, if not the best show Wednesday evening so make sure you get in line early for Cults at the El Korah Shrine. If you don't work Thursday, this is THE show to see Wednesday evening.
East Forest
Genre: Electronic, Chill, Ambient, Piano
From: Portland
Performing at: First Presbyterian Church Thursday @ 7:10 p.m.

For fans of: Bonobo, Nils Frahm, Tycho
Featured on: AudioHammock Podcast #87
We're huge fans of East Forest here on the podcast and this performance sticks out to us for several key reasons: (1) It's one of only four shows at the First Presbyterian Church and while religion isn't exactly our thing this is as close to a cathedral experience as you're going to get in the heart of Boise and Trevor Oswalt's (East Forest), piano and keyboard playing should fill the space beautifully. (2) Trevor's music is deeply spiritual and the multitude of tones and percussive sounds that come out of his music are deepy emotive and personable. Lastly (3), you can brag to friends and loved ones that you went to church during Treefort, you weren't partying at all. Your secret's safe with us.
Bonus: Eastforest will be performing at Yogafort this year, check the official Treefort schedule or App for more information!
Wildspells
Genre: Witchpop, Postrock
From: Boise
Performing at: Boise All-ages Movement Project Saturday @ 5:30 p.m.

For fans of: Explosions in the Sky, Beach House
Featured on: AudioHammock Podcast #88
We know you've been looking for a good reason to visit Bodo and we've got you covered. The all-ages venue for Treefort this year makes its residence in the old Urban Outfitters building and the show on Saturday we're excited for is Wild Spells. Formerly known as We Are Apes, Wild Spells is a talented witchpop band with atmospheric music and resonanting lyrics. Led by Erin Nelson on piano/keys and spellbinding vocals, Wild Spells first single "The Storm" is a musical tempest that's narration deals with trauma and recovery. It's rare that a band's lyrical prowess can match the intensity put forth by the musicians and it's with frantic jazz hands that we wait for this show and the group's forthcoming EP later this Spring. Bring your friends.
Typhoon
Genre: Indie rock, indie folk
From: Salem, Oregon
Performing at: Treefort Mainstage Sunday @ 4:30 p.m.

For fans of: Life. No seriously.
Featured on: AudioHammock Podcast #87
Arguably headline status and one of the few bands with an album already out this calendar year, Trefort veterans Typhoon return to Boise with an excellent catalog of new music in the form of their new album Offerings. The album, conceptual in nature, follows the path of an individual who is struggling with memory loss and ultimately, the fate that comes with it. Guaranteed to be on our best albums list of 2018, Typhoon's latest explores the depths and often depleting capacity of the human condition in a way that pulls you in hours after you're done listening to the album. In addition to the narrative, the band's almost orchestral like approach in sound continues to evolve and I've been at times left speachless in trying to describe this album . You'll feel all the feels late Sunday afternoon.
Hobosexual
Genre: Rock
From: Seattle
Performing at: Hannah's @ 11:30 p.m. Thursday and again at The Shredder @ 9:30 p.m. Friday

For fans of: Soundgarden, Queens of the Stone Age, the beard of Jesus, '80s
Featured on: Audiohammock Podcast #88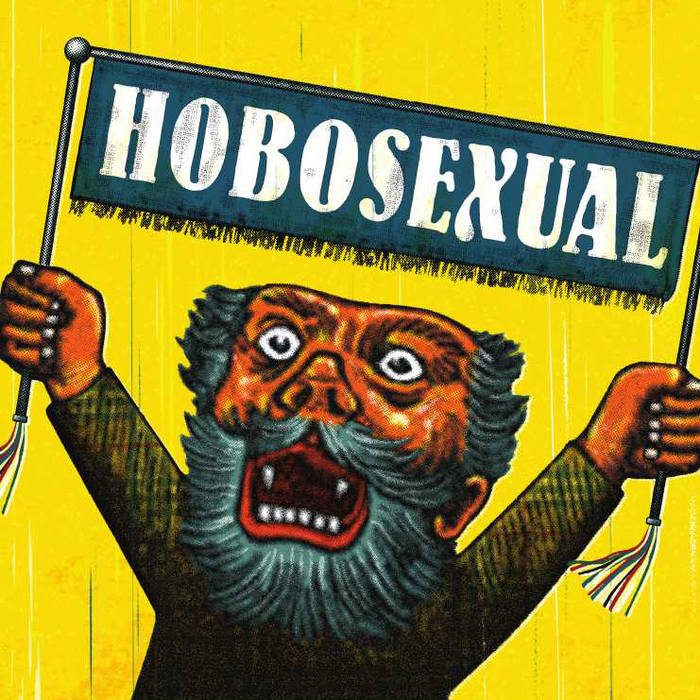 Described on the podcast as rock hard enough to "knock Trump's combover off", the level of sound that comes from the Seattle duo of Ben Harwood (guitars/vocals) and Jeff Silva (drums) is asinine. Their 2017 release Monolith is a thunderous cacophony of rock that will have you fist pumping in no time. With two shows this festival you've got no excuse for not making it to at least one of them. These two shows will be hotter than rising Uber prices over the weekend.
Oddisee & Good Company
Genre: Hip hop
From: Washington D.C.
Performing at: Treefort Mainstage @ 7:00 p.m. Friday and again at Knitting Factory @ 9:30 p.m. Saturday

For fans of: A Tribe Called Quest, hip hop, jazz hop
I'd like to think Amir Mohamed el Khalifa (aka Oddisee) is just as fond of Boise as Boise is of him. After an amazing set at Treefort in 2016, Oddisee returned in 2017 with another killer set at the Neurolux in May and 2018 finds him back in the city at the best time possible. A lyrical poet and thought-provoking emcee, Oddisee is accompanied by Good Company, his backing band who are musical officianados in their own right. Expect killer beats, smooth basslines and guitar solos, and Oddisee's classic enlightening and feel good demeanor to permeate throughout the crowd. This is hip hop with true soul.
Ealdor Bealu
Genre: Psychedlic rock, dessert rock
From: Boise
Performing at: The Shredder @ 10:30 p.m.

For fans of: Godspeed You! Black Emperor, Swans
Featured on: Audiohammock Podcast #s 88 & 77
Ealdor Bealu is a four-piece psychedelic rock band from Boise Idaho. Their 2017 album Dark Water At the Foot of the Mountain is everything you want from the genre: deserty guitars, haunting ethereal vocals, compelling bass lines, and tight and tribal drumming when called upon. Featuring dual vocalists Carson Russell (guitar, vocals), and Rylie Collingwood (bass, vocals) therein lies an interesting dynamic between the soothing trance of Rylie's spectral lines and Carson's abstract and sagely foreboding tones. With additional guitar by Travis Abbot and drumming by Craig Hawkins this is a band not to miss. For more on Ealdor Bealu check out our interview with the band.
Ola Sweet
Genre: Rock
From: Boise
Performing at: Grainey's Basement @ 7:30 Saturday

For fans of: My Morning Jacket, Band of Skulls, The Black Keys
Featured on: Audiohammock Podcast #88
After randomly meeting Ola Sweet guitarist and vocalism JJ Martinsen at a bar in Boise, podcast hosts Joe Hightower and Russ Bashaw tepidly agreed to feature Ola Sweet before listening to the the band's music. Our uncertainty to whether or not we would enjoy the band was demolished less than ten sconds into the band's 2017 EP Santiago. Ola Sweet pulls from an eclectic group of rock influences and while it's easy to label the vocals as similar to The Black Keys, musically, they're in a whole different stratosphere. Heavy on reverb with Tarintino esque layering and sequencing and guitar work that goes from anywhere from Jim James to David Gilmour, your time listening to Ola Sweet is well spent and you'll be left wanting more. The songs here are blues in nature: striking out, close to hitting the bottom and so forth yet there's a resonating optimism in JJ's vocals that will have you looking back fondly on yesterday before walking forward towards tomorrow.
Genders
Genre: Indie rock, indie pop, dream pop
From: Portland
Performing at: Neurolux @ 6:30 Friday

For fans of: Beach House, Geowulf, Sunbathe (also at Treefort), Alvvays
Featured on: Audiohammock Podcast #88
One of our favorite bands from Portland, Genders are Treefort veterans and we expect their show at the Neurolux to be a packed house. You'll want to arrive early Friday evening for one of the best dream-pop shows of the weekend. Until then, sink your earbuds into the band's excellent 2016 EP Phone Home.
La Misa Negra
Genre: Afro-latin
From: Oakland
Performing at: El Korah Shrine @ 6:50 p.m. Friday and Hannah's @ 10:10 p.m. Saturday

For fans of: World music, Latin
Featured on: Audiohammock Podcast #87
Mind-blowing in a completely different way. Treefort always has a diverse showcase of talented artists and musicians and La Misa Negra is a great example. Expect a fiesta of a whole different kind Friday at the El Korah Shrine. Retro-future cumbia will be on display throughout the band's seven musicians and you'll hear guitar, horn, piano, and more percussion than you'll be able to aptly count. Join us for a dance party and bust out those salsa moves.
The Districts
Genre: Rock, indie rock
From: Lititz, Philadelphia
Performing at: El Kora Shrine @ 10:30 p.m. Thursday and 12:15 a.m. Friday at the Boise All-ages Movement Project

For fans of: Twin Peaks (also at Treefort), The Orwells
Featured on: Audiohammock Podcast #87
After breaking through hundreds of indie blogs with their hit "4th and Roebling" off of 2015's LP A Flourish and a Spoil, it seems like The Districts have been touring and relasing quality music non-stop. 2017's Popular Manipulations is an excellent album worth your time and their new single from this year "Nighttime Girls" suggests their already on the cusp of another release here in 2018. You'll have two prime opportunities during Treefort to see why The Districts are blowing up across the country—don't miss out!
Mother Yeti
Genre: Rock, blues rock, indie rock, punk, slacker rock, surf rock, stoner rock
From: Moscow, Idaho
Performing at: Tom Grainey's @ 9:00 Thursday

For fans of: Rock, Mac Demarco, Built to Spill (also at Treefort)
Featured on: Audiohammock Podcast #88
Wow, that's a lof of subgenres you listed for one band. Trust us, we know, and we're confident in telling music fans that Mother Yeti excels at every single one of them. The band is talented enough to even swap instruments throughout a set. Guitarist Zack Degler is just as inclined to pull of a gargantuant Sabbath-esque as he is to offer you a surf melody or mind-bending blues progression. It's easy to dismiss bands that experiment with their sound so much but Mother Yeti is definitely an outlier that we're fond of. Head to their show Thursday and discover the power of the yeti.
Ana Lete
Genre: indie rock
From: Boise, Idaho
Performing at: The Olympic @ 7:15 p.m. Wednesday

For fans of: Maggie Rogers, White Poppy
Featured on: Audiohammock Podcast #88
Classicly trained in vocals and guitar, Ana's music offers a rhetorical disposition complete with vivid imagery of natures wonders and bright and vibrant guitar tones. Songs like "Aspens" and "Leaving Skagit" will take you to far and away places if you let them. Ana's debut LP will be released in the fall of this year but come to the Olympic Wednesday during Treefort for an intimate sneak peek.
The Hoot Hoots
Genre: indie rock, indie pop
From: Seattle
Performing at: The Olympic @ 8:30 p.m. Saturday

For fans of: Unicorns, Nintendo, pom poms, generally awesome shit
Featured on: Audiohammock Podcast #88
Quite possibly one of the funnest bands you can see all weekend, The Hoots Hoots bring an incredible sense of showmanship to their shows and their power pop and rock tracks back up their enthusiasm. You'll be in sheer wonderment at the wall of sound the band is capable of without using distortion. Think memes, unicorns, Nintendo, popcorn, and bacon for breakfast and you'll understand why it's appropriate the band has albums with titles like Rainbow Squadron and Colorpunch. You'll come skeptical and you'll leave saved. See you at The Olympic.
Tispur
Genre: Chamber-folk
From: Boise
Performing at: Boise Contemporary Theater @ 7:15 p.m. Thursday and again directly after at 7:45 with Ballet Idaho

For fans of: Nick Drake, Jeff Buckley, Lord of the Rings, Melody, Daydreaming
Featured on: Audiohammock Podcast #88
Listening to Tispur's 2017 album Sleepy Creature is like walking through a dreamworld-you'll be transported to sunny fields, enchanted forests, and sweeping streams of cool running water. The guitar playing is ethereal and heavenly at times and the vocals are one of a close friend who solaces you in times of need. A personal favorite of mine when I need to wind down on worknights, Sleepy Creature will instill exactly the album title upon you on initial and repeat listens of the calmest kind and we cannot wait to experience the album and the rest of Sam's arrangements in such a wonderful environment as the Boise Cotemporary Theater with the lended visual aid and performance of Ballet Idaho. This is a unique experience not to be missed!
Low Cut Connie
Genre: Rock and Roll
From: Philadelphia
Performing at: Treefort Main Stage @ 4:20 p.m. Saturday and again at The Olympic @ 12:00 a.m. Sunday night/Monday Morning.
For fans of: Elton John, Joan Jett, The Soft White Sixties
Featured on: Audiohammock Podcast #88
Low Cut Connie is billed as "Boogie for all of mankind" and after watching footage of lead singer and pianist Adam Weiner pull off daredevil stunts on the top of his piano (which is named Shondra), you'll see what all the fuss is about. Theatrics aside, this band has some fantastic music to boot , start with the band's 2018 single "Beverly" and you'll discover why this is one of the many hidden gem of a band performances throughout the weekend. If you're of the select few who took the Monday after Treefort off work, this is the show late Sunday night where you let it all loose.
Crona Clone
Genre: Electronic
From: Boise
Performing at: Adelmann North @ 9:15 p.m. Friday

For fans of: Carpenter Brut, Gost
Featured on: Audiohammock Podcast #88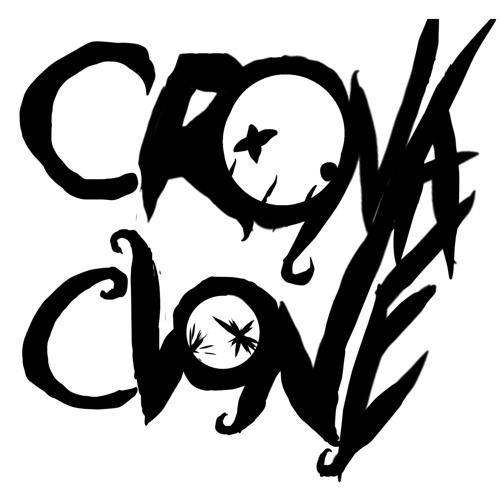 Remember the 3-headed electronic beast of Gost, Carpenter Brut, and Magic Sword last year at Treefort? Yeah, we do too and in that same vein we want to share the music of Boise's own Crona Clone. Doomtempo vibes ring through plenty in Crona Clone's work and the intimate space at the Adelmann North Building is going to be bustling at the seams for this DJ set Friday evening.
Sun Blood Stories
Genre: Psychedelic rock
From: Boise
Performing at: Neurolux @ 8:00 p.m. Thursday

For fans of: Psychedelic rock
Featured on: Audiohammock Podcast #88
Currents of foreboding gloom permeate throughout Sun Blood Stories music. Disaster seems to be on the edge of every turn and it never comes but what does come is a far-off in the distance drum beat, an ethereal vocal delivery, a hollow guitar, just enough, so that you keep going, shuffling towards the light, neck crooked, listening, searching for meaning. Tracks like "Step Softly Ghost" and "Great Destoyer" are sweeping in scope and it's worth the Treefort ticket price just to hear the latter in a live environment.
Who are you excited to see at Treefort? Email us at podcast@audiohammock.com and let us know or start a conversation via Reddit on r/boise. For more Treefort coverage keep it locked on the AudioHammock podcast! Our Treefort Music Fest Spotify playlist is here! For more information don't forget to check out the official Treefort website! We hope to see you in Boise!